Writing a business plan can be overwhelming and frankly discouraging if you don't set yourself up for success. In this article, we'll walk you through the simplest ways to take your vision and make it a "paper" reality without the weight of the heavy stuff (finances and sales). We'll get to those in our next article.  Although you can search templates and find a general outline, we believe there is always an
integrous
way to do something. This is why we've created a guide to the one-page business plan, but for the visionary. This means you can make your plan uniquely you. Are you a visual thinker? Are you more analytical and like things precise? Create your plan as a reflection of the way you see your business.  Here's how: 
1. Vision:
You can complete this section any way you like. Start by creating a vision board with the following, or even make a web diagram. Make it your own! The first thing you need to do is nail down these four questions: 

What does your business do? 
This should be the simple part. Write a sentence or two about the basic foundation of the services you will provide.Who is your community? 
Target market' is the terminology you'll see most often on traditional guides. We're talking about the meat and potatoes of your company. This means, what kind of cohort of people would you like to surround yourself with? Are they heart-centered? Are they integrous women? We believe this is just as  important as your target audience. 
Where is your business going? 
How do you plan to grow the business and to what degree? Are you going to hire several employees or will this be solely on you? 
What kind of impact will your business make?
As Integrous Women, we are all about impact. Will your business be sustainable? Who will you be helping? Can you make your business impactful in more ways than one?
2. Business Objectives: 
Think back to when you had your first job interview and they asked you where you wanted to be in ten years time. This is your mission statement and it should include the following. For this one, feel free to map it out on a big sheet of paper, draw a picture, or make a graph. 
Who do you know that you can pool resources from? Is there someone in your community who is already doing what you want to do? Can you join a networking community? 
What are your initial objectives? AKA: How will you build this community? Get your first sale etc.? 
How do you measure success? What are your metrics? 
3. Action:
What are five actionable items you can start with right now? These should always include a date and a specific item. We'll give you an example to get you started: 
By "date" I will have created a fully flushed business plan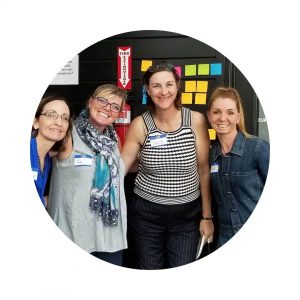 This is just the first step to creating your full business plan. In our next article, we will guide you through the specifics of building a marketing and financial plan. Stay tuned and get moving. In fact, tick the first item off your list and attend our Vision Board Workshop!
Subscribe to our newsletter to get access to our free course on Creating Your Life Mission!